Cybersecurity
Information security is one of the three pillars of Triple-B Consultancy. Both Privacy and Infrastructures can no longer exist without security. In addition, it has been demonstrated that sales figures increase and costs decrease if information security is properly rolled out. Does your company have 1 phone and 1 laptop or maybe a hundred servers and a thousand workplaces? The basis for the security of both environments is the same.
THE QUESTIONS OF OUR CUSTOMERS
Information security questions:
You need some information?
Whether carrying out penetration tests helps protect your company's reputation and the continuity of your business?
How can having a penetration test prevent data leaks and fraud?
Can performing a pen test can even save you money?
What if the company's IT administrator hasn't learned to test software and network layer vulnerabilities?
Is the company information well secured? How sure are you of that?
An accountant audits your accountant, but who audits your ICT manager? Are gates open unnecessarily? Are the possibilities of your systems being used optimally and, above all, securely?
ISO 27000: The standard specifies and sets requirements for the implementation, execution, monitoring, assessment, maintenance and improvement of a documented Information Security Management System (ISMS) in the context of the general business risks for the organization?
What do employees do if they receive a phishing email or an email with a virus?
Within the Information Security Triple-B has the following areas of attention:
Test the status of your information security by means of a penetration test. We have developed appropriate tests for each system. On the page about pen tests you can read about our pen tests on websites, your office network, your telephone system but also, for example, on your e-mail.
If you give us an order, Triple-B will try to enter your company and your systems like a real hacker. Of course, we make sure that nothing breaks down….
Every company and every organization today has to deal with information security, for example because the privacy statement states that data is secure. But do you have the knowledge and how can you really know that the information in your organization is safe?
Our consultants can be called in if, for example, you do not need a full-time security manager, but you do need a permanent point of contact.
We will continue to ensure that our customers continue to comply with the privacy legislation in the future. This is done by performing audits using our tried and tested ICCM method.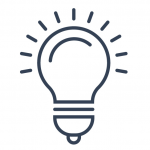 Email security test, phishing simulations
Email security test, phishing simulation
With our own software and our system we test within organizations how employees handle email and whether they are aware of the dangers. In many cases, we get at least one password back from one of the people tested with our tests. How can you increase the awareness of your employees?